Are you a huge fan of Colleen's work. I am for sure. If you would like a chance to own one of Colleen's art dolls, follow this link to her Etsy site. She is needing to sell them quickly as she is relocating back to Canada in a few weeks and would like to be able to find homes for them before she leaves London.
Even though I have every doll and craft pattern that Colleen has ever designed (did I mention I'm a huge fan), I just had to complete my fan status by owning at least one of her beautiful pieces.
And in case you're wondering, yes I have two of her works of art. If I could afford to buy them all, I most certainly would. She does wonderful work with a very well defined eye to details and perfection…. I have this one below (which is winging it's way here as I type this) and I have one of her sweet pin dolls, pictured below.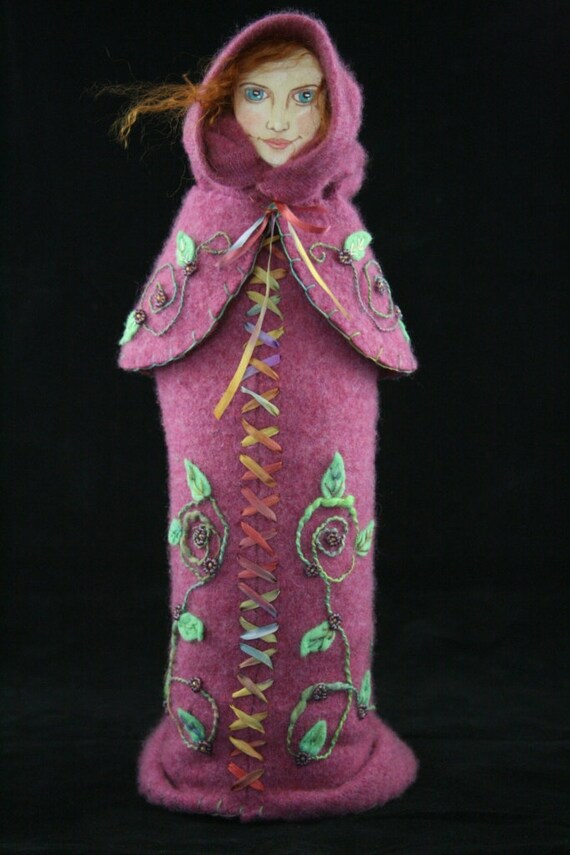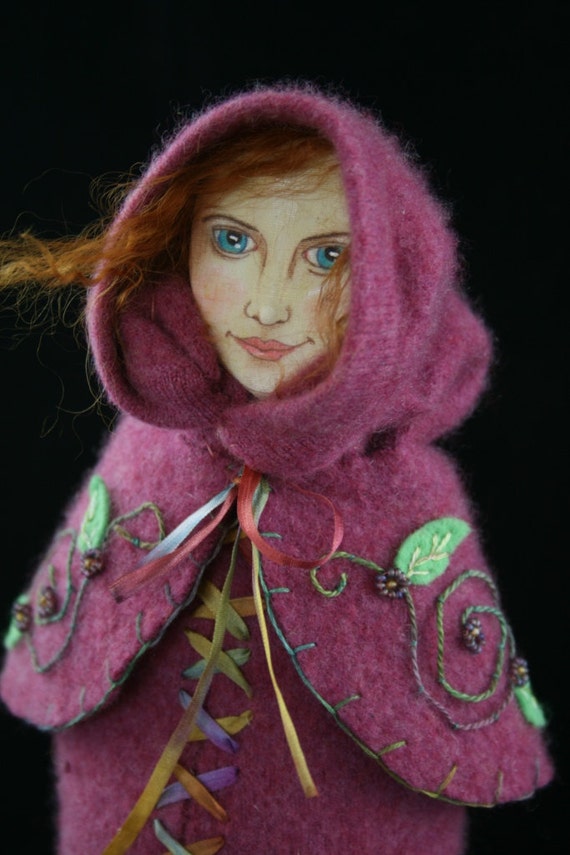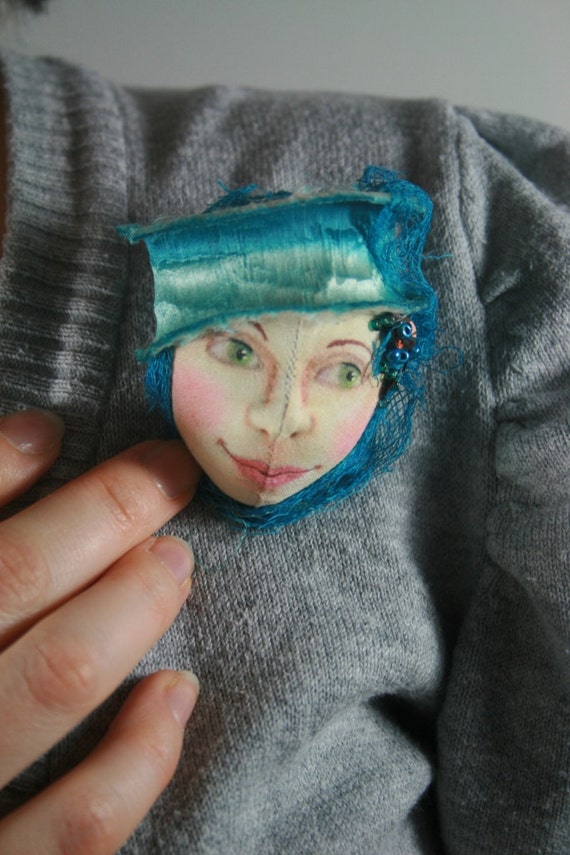 If you're a collector, now is the time to act. They won't last long….